FROM THE AIRPORT
Directions from Reno-Tahoe International Airport to the Lake Tahoe Concours d'Elegance
via 1-80W
Fastest Route – 1 h 5 min
Get on I-580 N
Follow I-80 W to CA-89 S in Truckee. Take exit 185 from I-80 W
Drive to CA-89 S/W Lake Blvd in Homewood
via NV-431 W
1 h 17 min
Get on I-580 S/US-395 S
Follow I-580 S to NV-431 W/Mt Rose Hwy. Take exit 56 from I-560 S
Merge onto NV-431 W/Mt Rose Hwy
Drive to CA-89 S/W Lake Blvd in Homewood
BOOK WITH TAHOE LUXURY PROPERTIES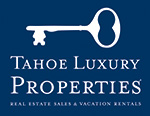 From dramatic lakefront estates to charming ski cabin rentals, we have the ideal Lake Tahoe vacation rental for your Tahoe getaway. Each home is well-supplied with essentials and extras, and save yourself some packing! Our team of expert, local, Luxury Property Specialists is available to answer any questions you may have. Please feel free to give us a call at 1.800.581.8828, 9am-5pm, seven days a week. We are happy to help you plan an exceptional Tahoe retreat and assure that you choose a Tahoe vacation rental most suited to your group. Each of us chose to live in Tahoe because of the area's magical draw, and we love to share our local knowledge with guests. By booking your Tahoe getaway directly, on our website or on the phone, you will avoid service fees and be guaranteed the very best rate.
NORTH LAKE TAHOE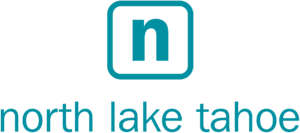 You won't find a wider range of options for North Lake Tahoe lodging and accommodations. From resorts, to hotels, to inns to bed & breakfasts, North Lake Tahoe is sure to fit your traveling needs. Find your match and we look forward to seeing you soon.
Obexer's Boat Company
5300 W Lake Blvd
Homewood, CA 96141
The Lake Tahoe Concours d'Elegance provides valet parking exclusively for qualified Personal Sponsors. These VIP guests have access to upfront valet service at Obexer's Boat Company so they skip the hassle of finding a spot on the busy West Shore. Do you want the privilege of being able to pull right up to the main Concours entrance and walk right into the show? Become a Personal Sponsor now!
MAP COMING  IN 2022
There are more than 1,300 parking spots available throughout the Homewood community, which is within ¼ mile of Obexer's Boat Company. Parking along the highway, where legal, as well as on a few sides streets is free. Spaces are limited. The primary parking area for the Lake Tahoe Concours d'Elegance is Homewood Ski Resort's north parking lots with overflow on Tahoe Ski Bowl Way/South. It is $10 per day to park in the Homewood parking lot. Due to events at Homewood the weekend of Concours, the resort-wide overnight rate is $50. These parking lots are an approximately 3-4 minute walk to the front gates of the Lake Tahoe Concours d'Elegance.
Free parking can be found in and around the community on street shoulders, specifically down Tahoe Ski Bowl Way. Please be courteous to businesses and homeowners and park in areas that do not obstruct from their daily routines.
CONCOURS PEOPLE MOVER
The Lake Tahoe Concours d'Elegance hosts a free step-on/step-off shuttle service. Pulled by a Niello Porsche Cayenne, the people mover continuously loops the Homewood community to take guests to and from the show.
PARKING AND SHUTTLE MAP COMING IN 2022
TART
There are an additional 130 parking spots available for Concours guests located at the Tahoe Regional Transit Center in Tahoe City, which is approximately 7 miles from Obexer's Boat Company. Refer to attached map for location information.
Public transportation will be available from the Transit Center in Tahoe City to Homewood. Pricing TBA
Tahoe Area Regional Transit Shuttle schedule from the Tahoe City Transit Center to Homewood.
Departs Tahoe City:
Every half hour on the half hour
Departs Homewood:
Every half hour at the 15 minute and 45 minute mark
TAHOE REGIONAL TRANSIT MAP COMING IN 2022