AUGUST 10, 2022
CONCOURS  IS THIS WEEKEND! 
This weekend marks the triumphant return of the Lake Tahoe Concours d'Elegance to the shores of Lake Tahoe! The docks of Obexer's Boat Company will feature more than 60 of some of the most pristine wooden boats in the world including one of our largest Marque Classes in history. The unrivaled exhibition of wooden boats is just one part of the Concours experience. From luxury shopping to live jazz music, this is your guide to Concours beyond the boats. Reserve your tickets for August 12-13 and experience for yourself why this isn't just a show. It's a lifestyle.
YOUR GUIDE TO CONCOURS BEYOND THE BOATS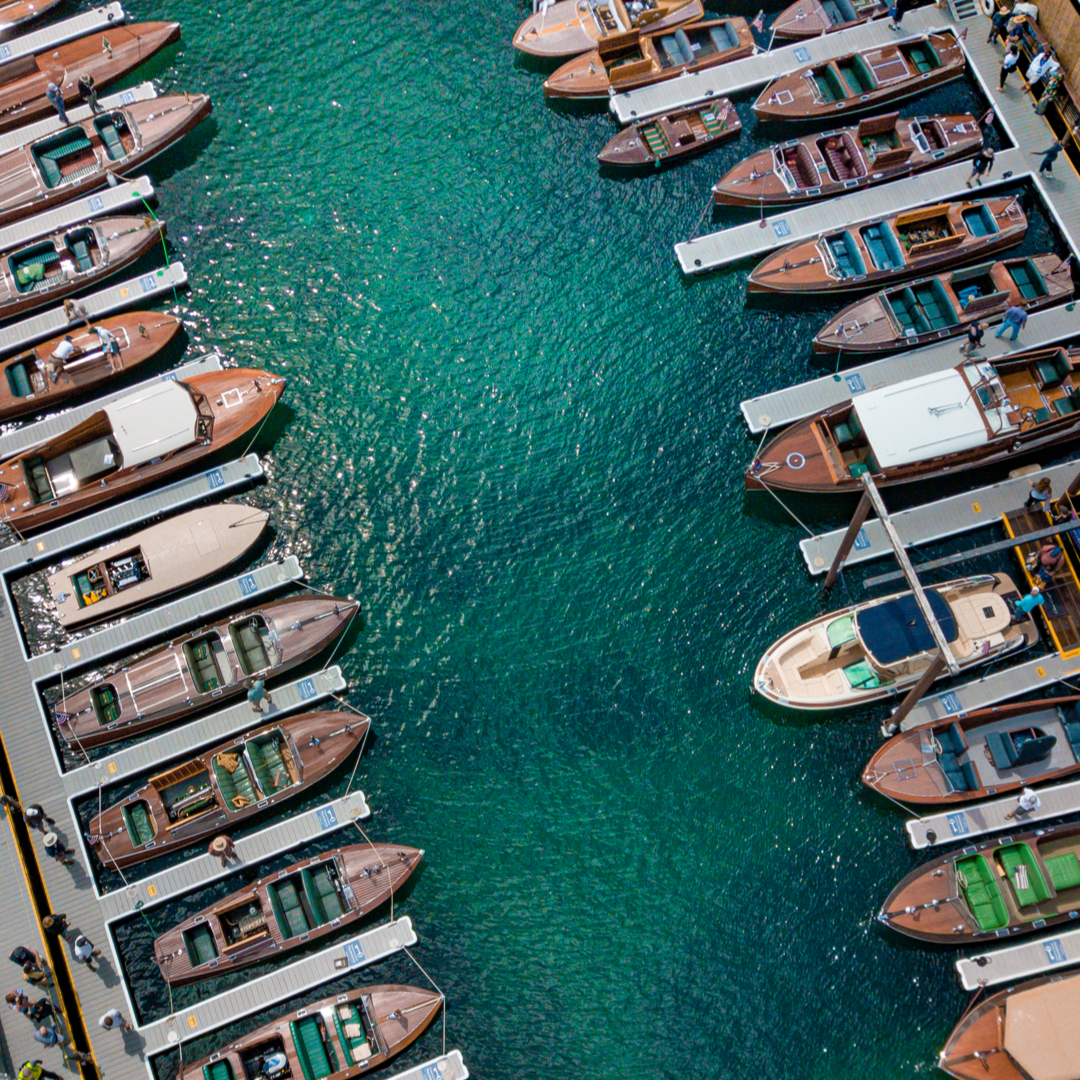 VOTE FOR YOUR FAVORITE BOAT
This is your chance to be the judge. All of the boats on display are vying for the highly-coveted People's Choice Award. Tour the docks then cast your vote for your favorite boat using the People's Choice QR code. You'll find this QR code all around the show. The winner will be announced Saturday at 4pm before the highly-anticipated Roar-Off.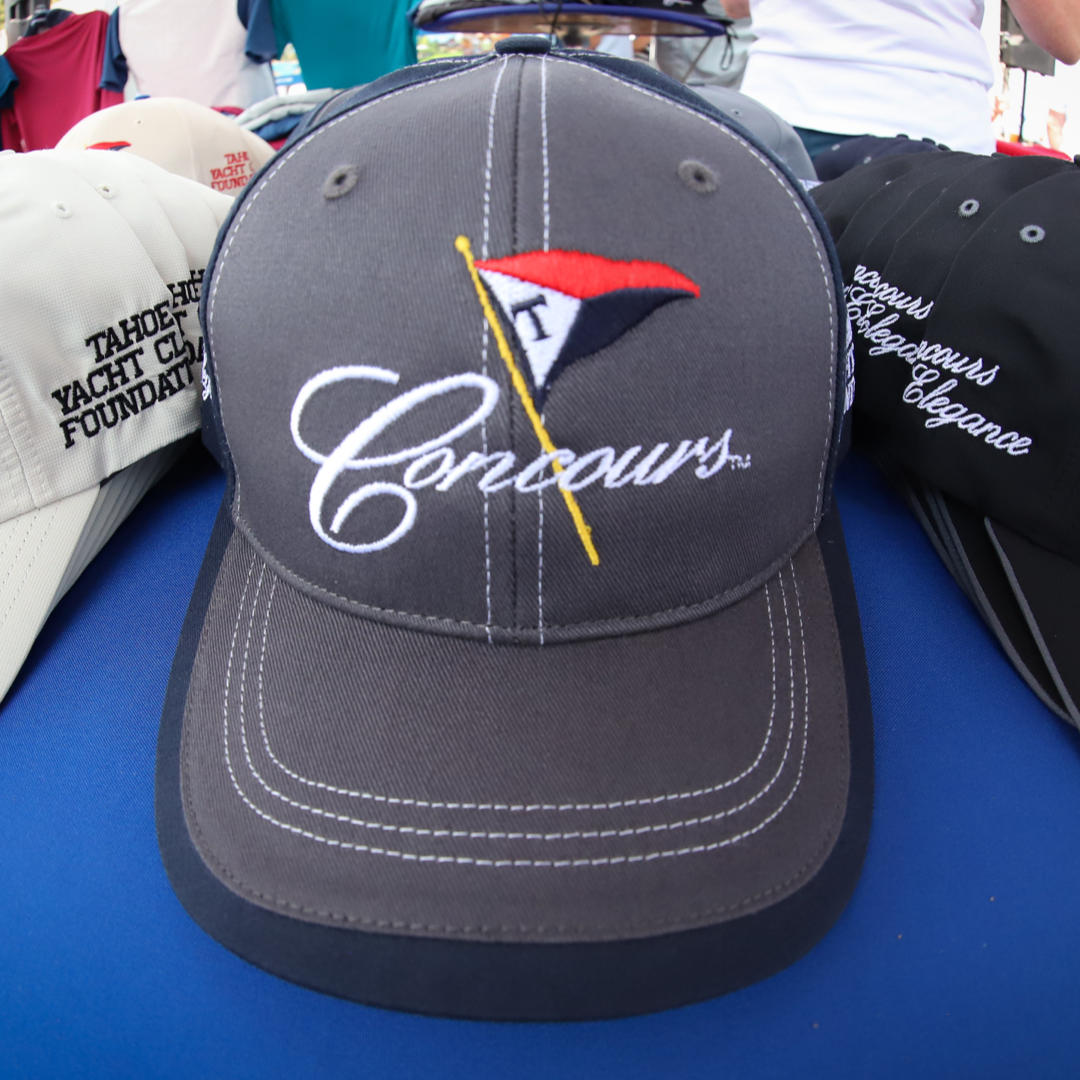 SHOP CONCOURS LAKESIDE
Concours features a chic shopping experience lakeside. The Concours Shops offer the most exceptional gifts, collectibles, and high-end items you can find in Lake Tahoe. Pursue the work of local artists and designers as well as nationally-acclaimed luxury brands. The Concours Shops are also your stop for one-of-a-kind limited edition Concours-branded apparel and merchandise.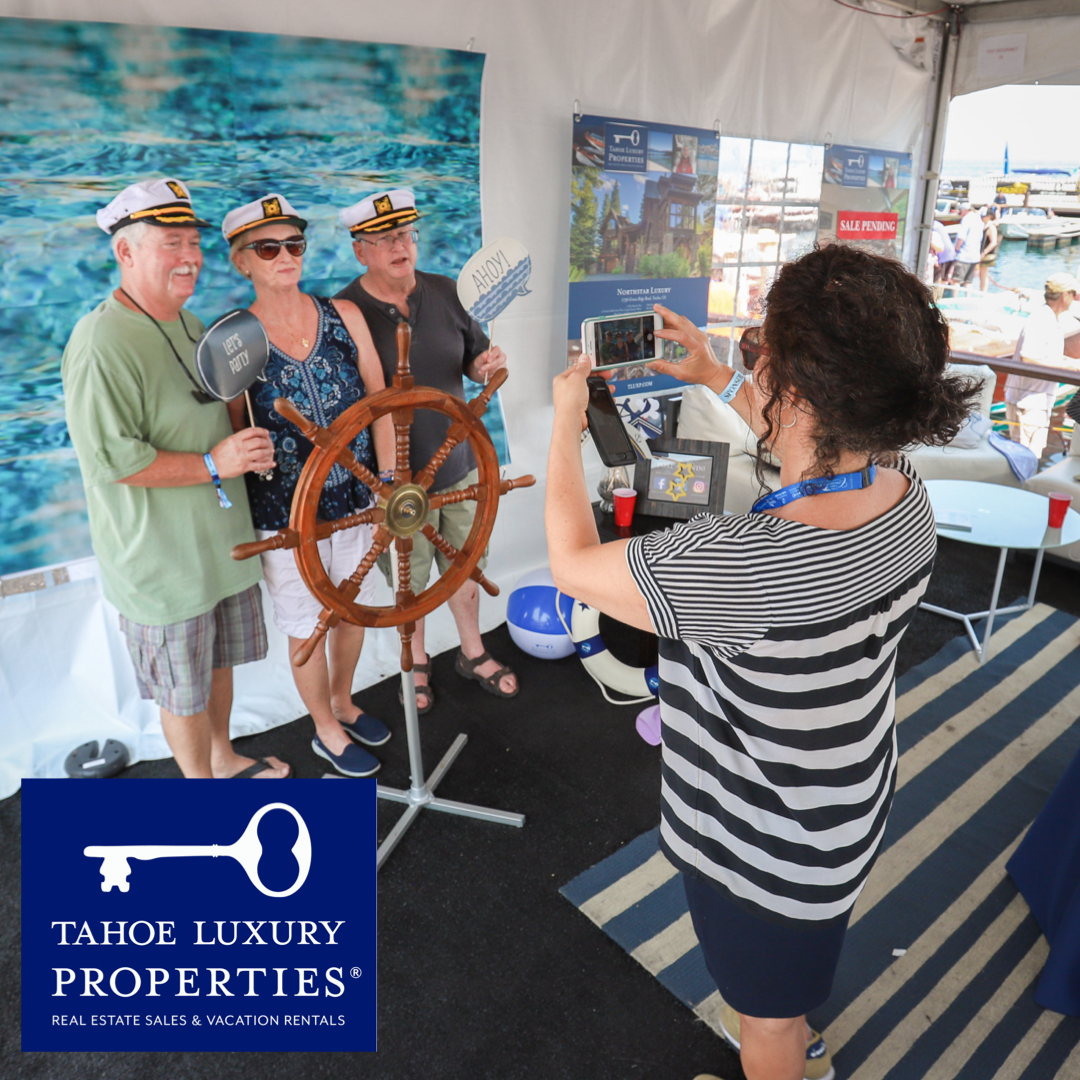 EXPERIENCE CONCOURS IN STYLE
Experience Concours in style with Tahoe Luxury Properties. Stop by their booth for photos, raffles, a lounge showcasing Lake Tahoe's finest homes, and a prime view of the marina.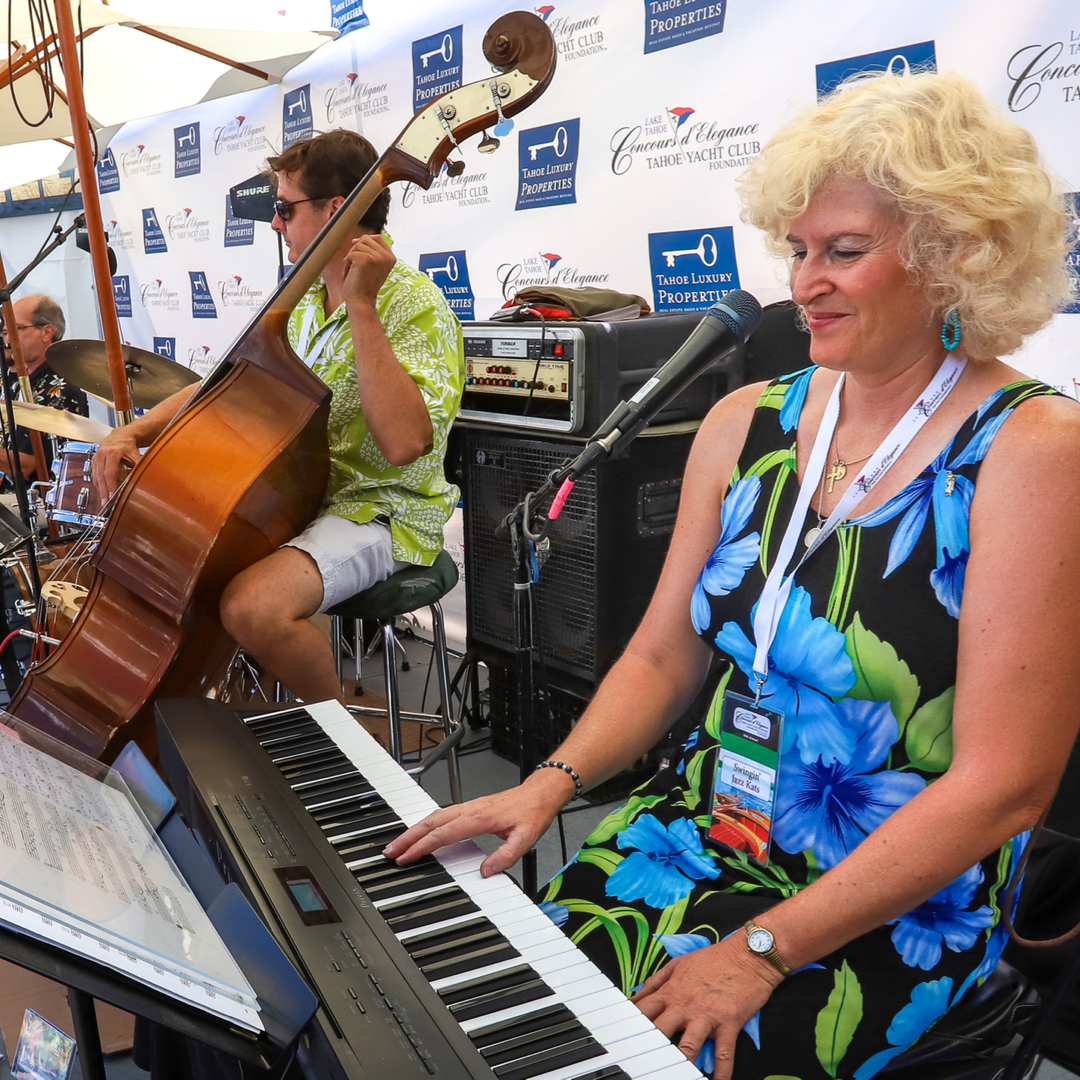 ENJOY LIVE JAZZ MUSIC
Enjoy the jazz stylings of award-winning Erika Paul and the JazzKats. This 6-piece band will perform upbeat classical jazz both days of the show. A NCTM and BMI recording artist, Paul is a jazz singer, pianist, composer, and a Concours favorite.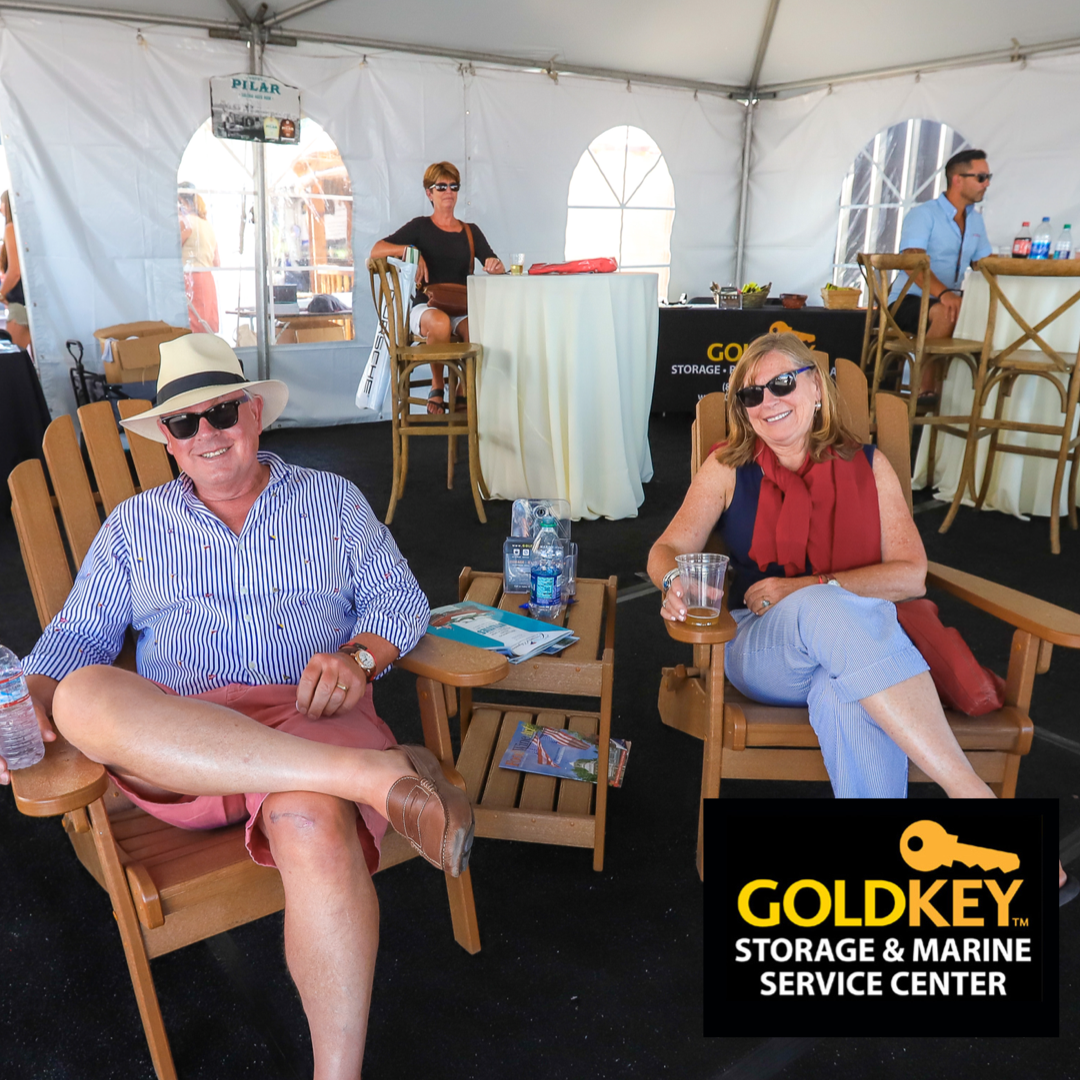 RELAX WITH CONCOURS HISTORY
Relax with Concours history with Gold Key Storage. Their posh lounge features the collection of Perpetual Concours Trophies from the past three decades.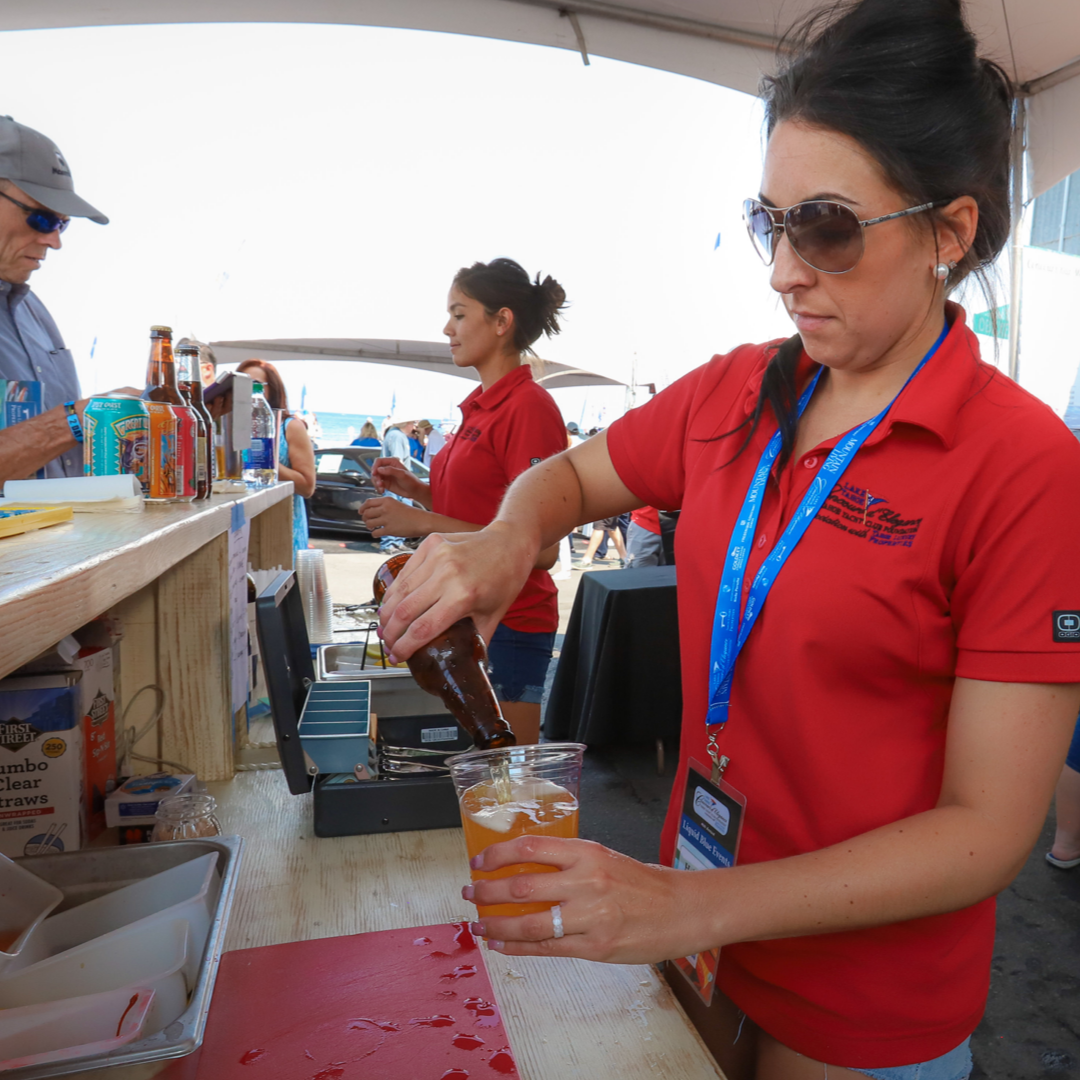 COOL OFF AT THE WATERING HOLE
Cool off with a beverage at the Watering Hole Bar. This fully-stocked bar pours a wide variety of classic and specialty drinks. Grab your favorite cocktail and take in the breathtaking views of Lake Tahoe's West Shore.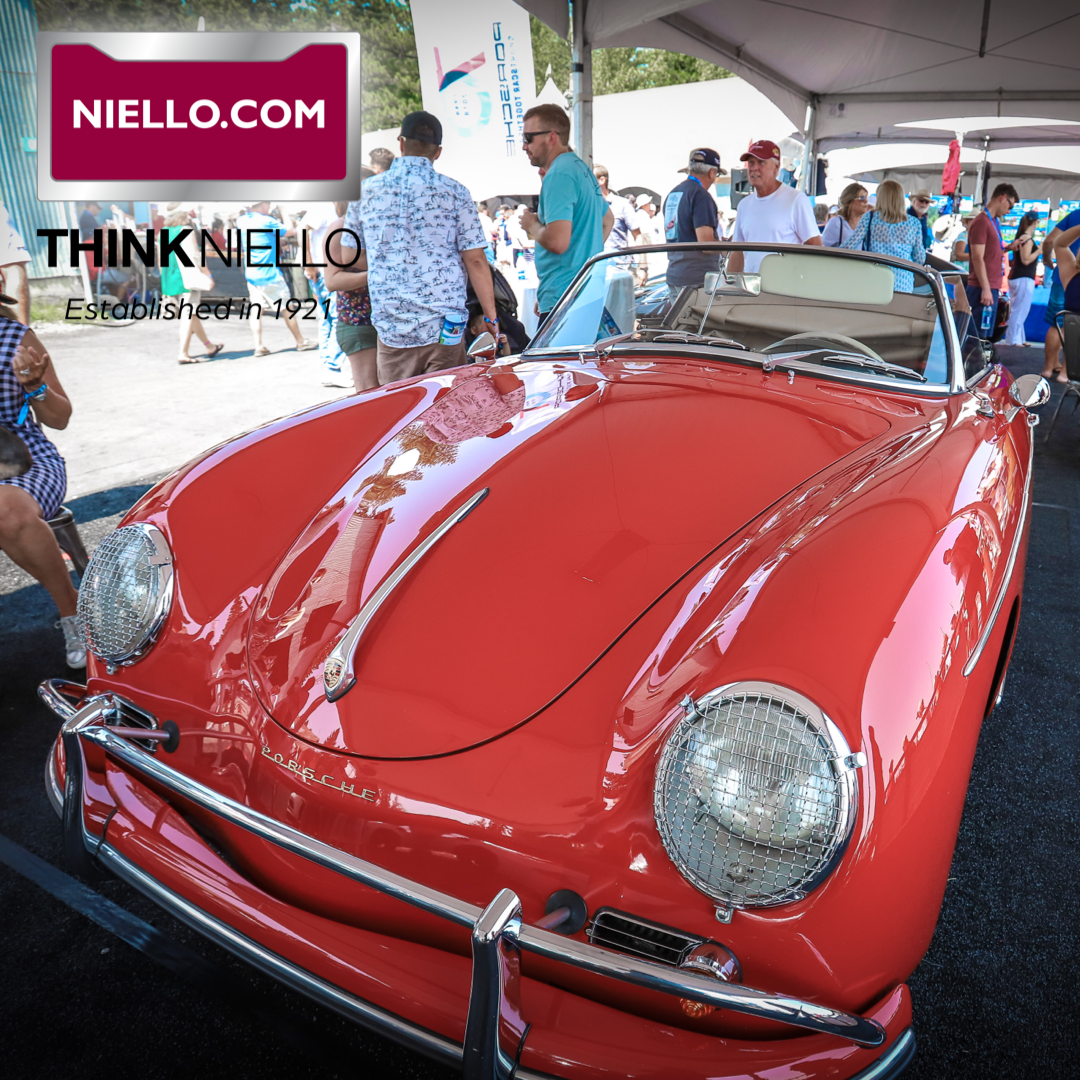 UNWIND IN LUXURY
Unwind in luxury with Niello Porsche. Their stylish lounge features upfront comfort for the ideal spot to gather with friends.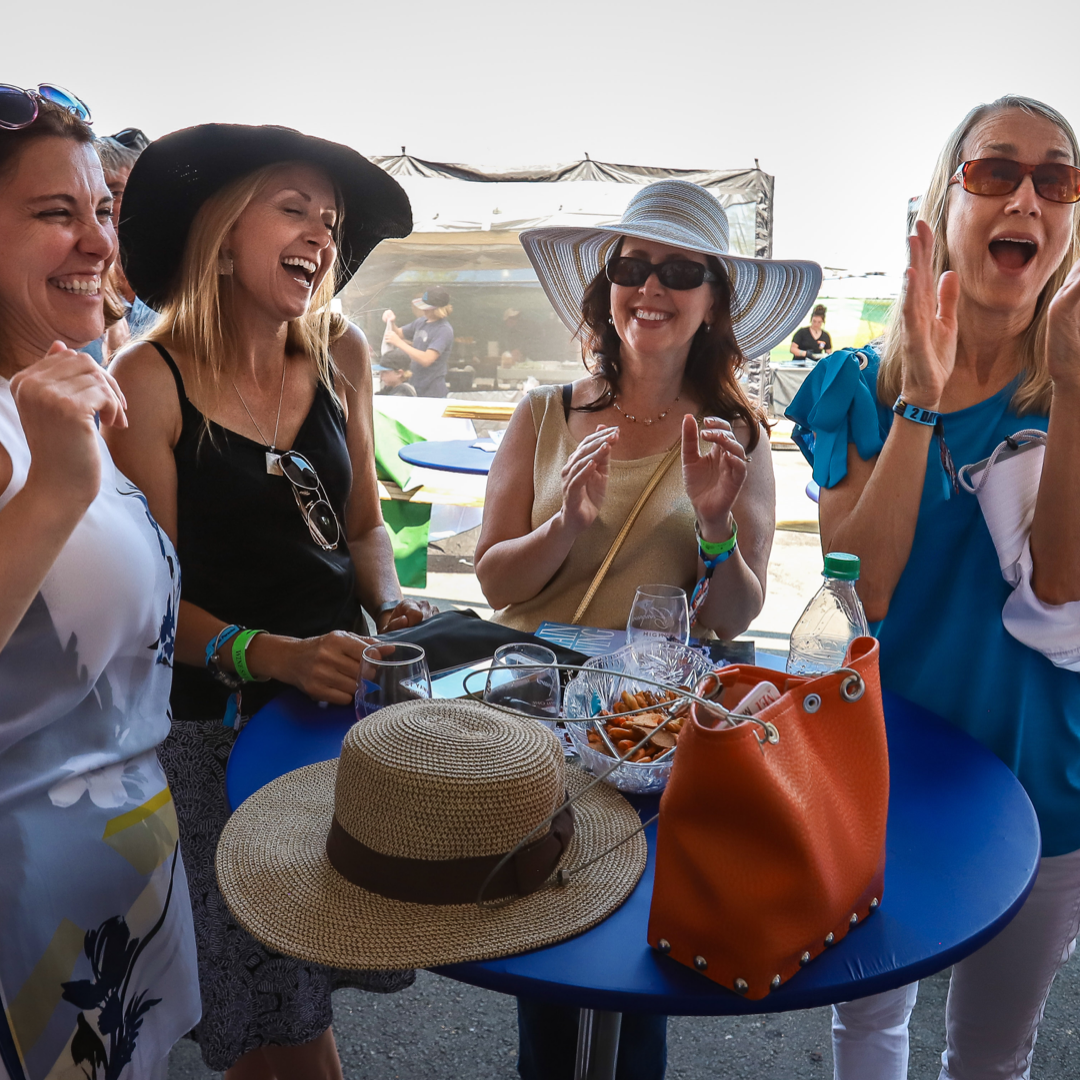 INDULGE IN LOCAL FLAVOR
Concours has selected local chef and show favorite Men Wielding Fire to create meals tailored for the show. Obexer's General Store also offers a wide variety of meals inside its deli. Satisfy your cravings while you sit back in the shade of the Concours Food Court.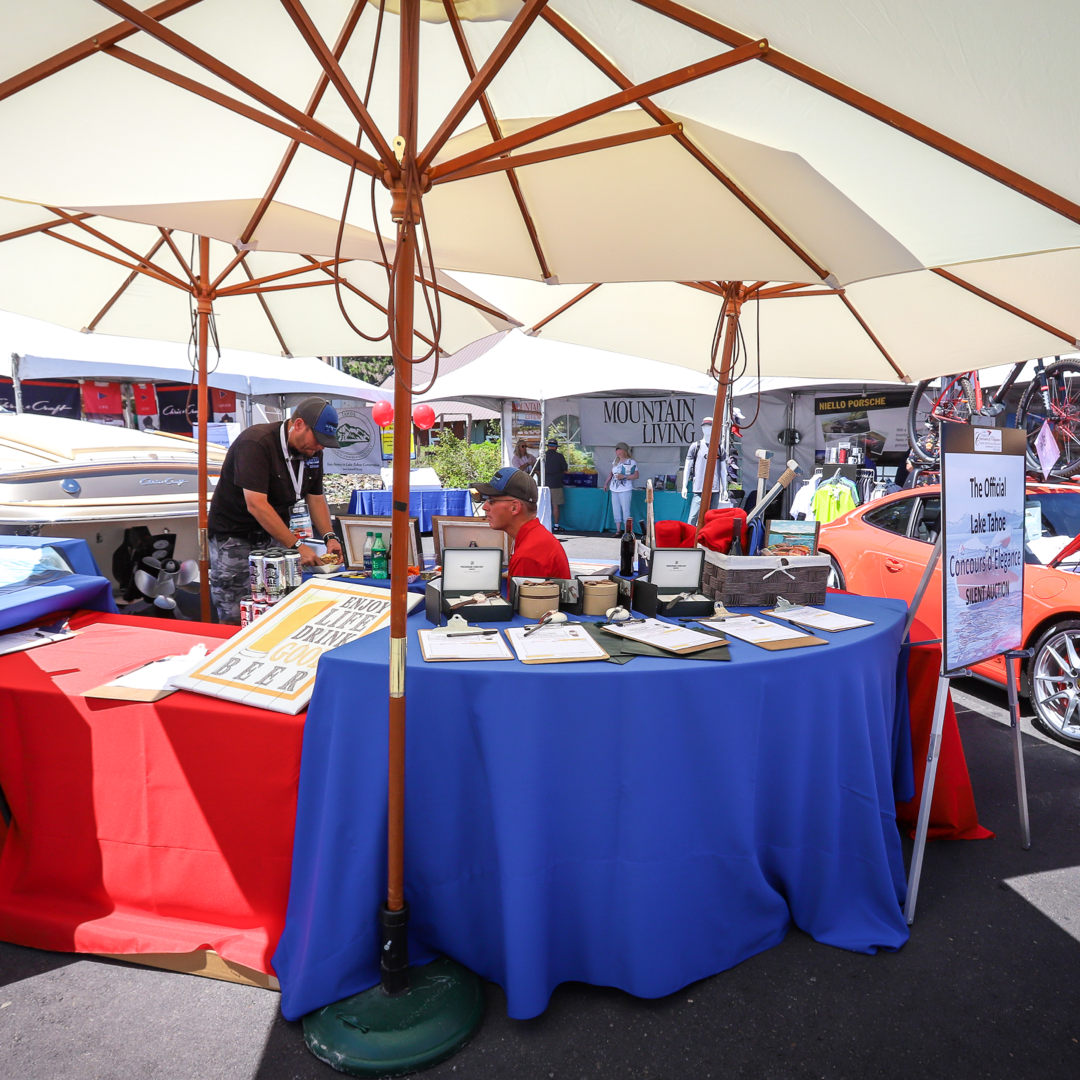 BID ON ONE-OF-A-KIND PIECES
Bid on awe-inspiring art and exceptional high-end items at the Silent Auction. Each donated item is chosen to ignite a passion for maritime tradition. Many of the pieces up for bid retail for several thousand dollars. All Silent Auction proceeds directly benefit the Tahoe Yacht Club Foundation and their mission to give back to maritime-related charities in the Lake Tahoe Basin.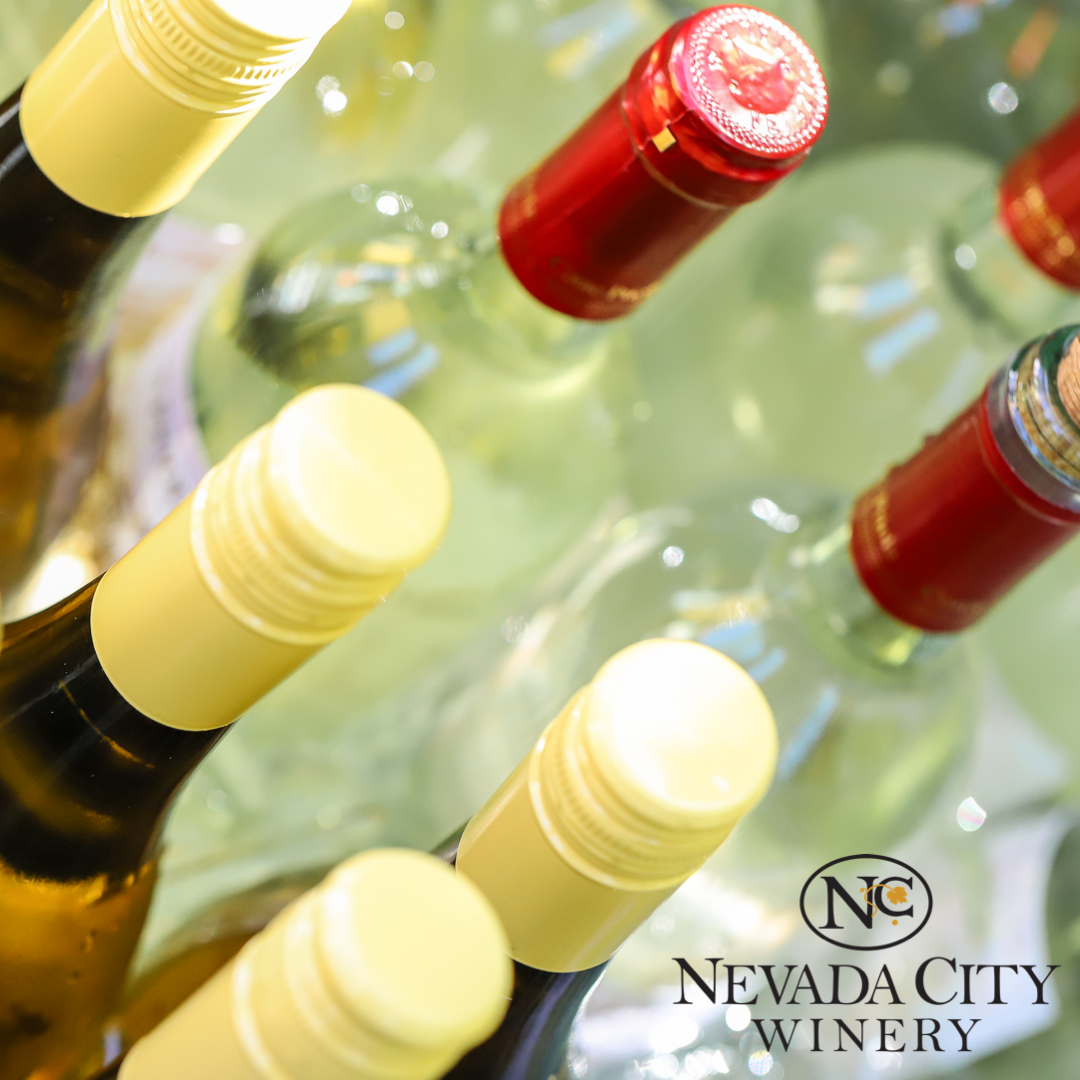 SIP SELECTIONS OF WINES
Nevada City Winery is pouring a selection of its award-winning wines. Stop by their booth for a sample.
FAQs
Where to Check-In & Get Tickets
The Lake Tahoe Concours d'Elegance features two entry gates. Whether you purchased your tickets online or are buying day-of, you can get your show wristbands at either the main entry gate at the front of the show on W. Lake Blvd. or at the side gate located near the Obexer's boat ramp. If someone has left your tickets at Will Call, your tickets will be at the main entry gate. If you purchased a ticket to the Wine Village, your must check-in at the main entry gate.
Personal sponsors, boat exhibitors, corporate sponsors, vendors, and volunteers must check in at the main entry gate. Thursday check-in is from 10:00am to 3:00pm.
Where to Park
There are more than 1,300 parking spots available throughout the Homewood community, which is within ¼ mile of Obexer's Boat Company. Parking along the highway, where legal, as well as on a few sides streets is free. Spaces are limited. The primary parking area for the Lake Tahoe Concours d'Elegance is Homewood Ski Resort's north parking lots with overflow on Tahoe Ski Bowl Way/South. Homewood charges a per day fee to park in the Homewood parking lot. Due to events at Homewood the weekend of Concours, Homewood also charges a resort-wide overnight rate. These parking lots are an approximately 3-4 minute walk to the front gates of the Lake Tahoe Concours d'Elegance.
Free parking can be found in and around the community on street shoulders, specifically down Tahoe Ski Bowl Way. Please be courteous to businesses and homeowners and park in areas that do not obstruct from their daily routines.
Public Transportation
There are an additional 130 parking spots available for Concours guests located at the Tahoe Regional Transit Center in Tahoe City, which is approximately 7 miles from Obexer's Boat Company. Public transportation will be available from the Transit Center in Tahoe City to Homewood.
Dogs
Dogs are welcome at the Lake Tahoe Concours d'Elegance. However, for the safety of showgoers and the exhibitor boats, dogs are NOT permitted on the docks during the event. If you choose to bring your dog to the show and want to walk the docks for an up-close look at the boats, you must leave your dog on land with a responsible party. Dog owners do have to fill out a form upon entering the event which includes information about their pet. Dogs are required to be on a leash at all times, and owners are responsible for cleaning up after their pet.
Rules on the Docks
Drinks in plastic cups are allowed on docks
No glass bottles or drink glasses allowed on docks
Customers with wheelchairs, walkers or strollers must use the Handicap Entrance on the north end and stay on the outer dock up to Olsen Bridge
No dogs allowed on the docks
All traffic flow must follow the red arrows on the docks
Exhibitors and volunteers may enter and exit at all access points