AUGUST 14, 2020
INTRODUCING CLASSIC STYLE REINVENTED
The Lake Tahoe 
Concours d'Elegance
 proudly presents classic style reinvented with the launch of a new brand and a newly remodeled website. Great care was taken with every detail of creating the color scheme, the logo, and the site.
The new Concours look and feel is inspired by Tahoe itself. When you step back and look out onto the Concours marina, the crisp, bright blue skies above the lake draw your eyes down into the pine green of the mountains and into the crystal teals and deep, royal blues of the water. The transitions and reflections of color are like no where else in the world. They set Lake Tahoe apart as one of the most breathtaking locations on Earth, and are now the centerpiece for the new color scheme of Concours.
The new logo for the Lake Tahoe Concours d'Elegance delicately crafts old into new. The iconic Concours C as well as the burgee that defines the Tahoe Yacht Club remain its trademark elements. The C has been hand-drawn into a more bold, modern look. Tradition is celebrated with the original font in the burgee used for the logo's words. 
The colors of the logo are American pride. The deep navy, vibrant red, and white of the flag paired with the gold outline and pole are drawn from an old, authentically historic American flag. This is, after all, North America's premier wooden boat show.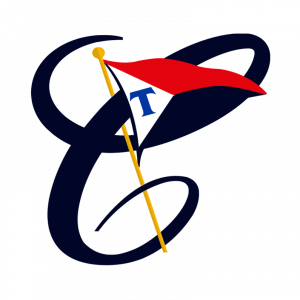 The new 
C
 

and burgee together are a new signature monogram for 
Concours
 

and will be prominently featured in branding the Lake Tahoe 
Concours d'Elegance
 

from luxury brand apparel to high-end merchandise and beyond. 
This isn't just a show. It's a lifestyle.